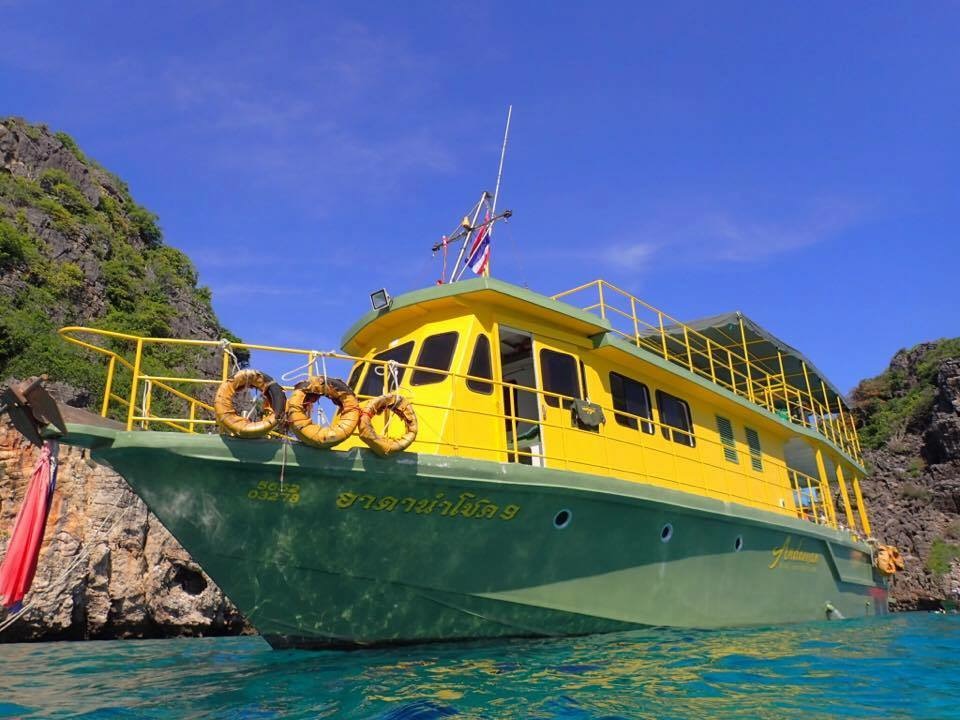 Geweldige duik boot
Andaman Dive Adventure Lanta heeft haar grote boot ADA in 2013 zelf gebouwd. Omdat de snelle, grote boot ontworpen en gebouwd is door eigenaars van de duikschool en haar Thaise duik staf, is de boot speciaal geschikt voor duiken in Thailand en erg praktisch. Voor uw en onze zekerheid zijn er twee motoren, niet alleen voor de snelheid, maar ook voor het geval er een probleem is met een ervan.
Verder is er ook een ruim duik dek, zodat iedereen de ruimte heeft om duik apparatuur te testen, aan te trekken en er in te springen (ook een groot platform). Voor de efficientie hebben we ook gekozen voor twee ruime toiletten, zodat iedereen ook hier de ruimte heeft en er geen lange rijen ontstaan voor de duik. In het vooronder zijn 9 slaapplekken, voor als je wat moe bent. Op waterlinie zit het duik dek en platform en een binnen cabine met zitplaatsen. Hier wordt ook ontbijt en lunch geserveerd.
Daarnaast heeft de Thaise staf met Lars in 2015 nog een top dek erboven gebouwd, zodat we nu ook een zonnedek en een schaduw buiten dek hebben, waar duikers kunnen relaxen.
Welkom aan boord aan onze duikers en Padi duik kursus studenten. We hopen jou ook te kunnen verwelkomen aan boord van ADA om te duiken in Thailand.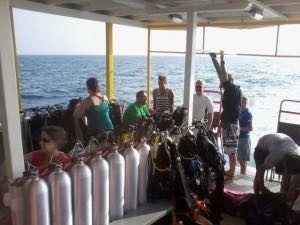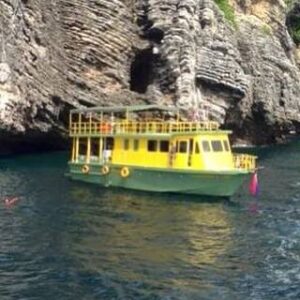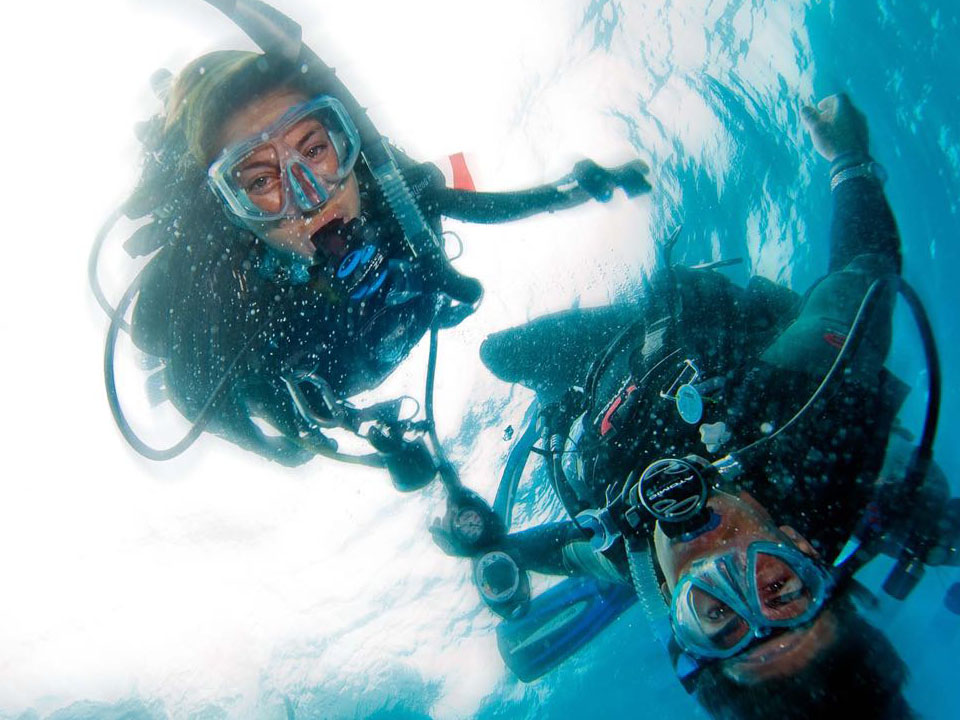 Beste duik kursussen
Leer hoe je een duiker kunt redden in de Padi Reddings Duiker Kursus. Nadien kun je dan leren hoe je duikers onder water begeleidt en hun helpt problemen te overwinnen in de Padi divemaster kursus. Het resultaat zal zijn dat je meer leert over je eigen duikvaardigheden, jouw duiken, je duik veiligheid en hoe je duik problemen kunt voorkomen en hoe te reageren bij duik ongevallen.
Omdat onze staff een liefde heeft voor het duiken en service gericht is, sommigen duiken al meer dan 10 jaar op Koh Lanta's prachtige duik lokaties (in Thailand), krijg je een zeer goede training. Conclusie: experts geven beter les in duiken in Thailand!
Al onze staf is getraind in reddend zwemmen, eerste hulp en hartmassage.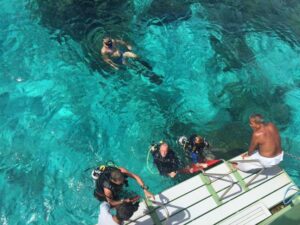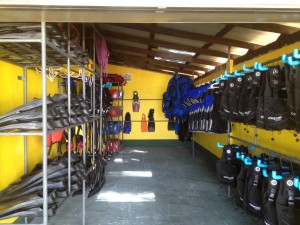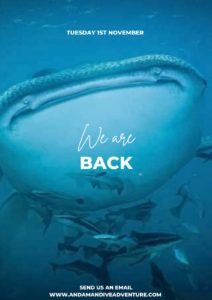 Re-opening Andaman Dive Adventure on the 1st of November 2022!
The whole world came to a sudden stop with Convid19 or Corona, the name Europeans are more familiar with. We also had to close down, unfortunately, for 2 years. But we used our time wisely and invested, build, designed and educated our staff, so we can give you:
NEWLY serviced tanks. We now have our own Hydro Station and can train dive Pro's.
NEW BCD's. We just bought new Cressi BCDs before the lock-downs and love to use them for you!
NEW Nitrox Compressor: to provide our diving professionals with something new and our customers with a new diving option.
11 NEW wrecks at Koh Ma!!!!!
Our underwater world has been busy as well and nature has never been this full of fish and beautiful corals!
Our staff got certified by DMCR as Dive Controllers. With this new found appreciation of our corals and marine life, we can now offer you more in depth courses about conservation and nature.
Come on over and spend time with us under water. We would love to see you for an ever longer time, if you would like to be some time away from Europe. We offer Internships and can help you with information about Koh Lanta and staying here for months or even longer.
The best sunsets are from Sans Sunset Bar
Be a part of beautiful nature, outdoors sports and peaceful living together on the best Thai island: Koh Lanta! We welcome you back!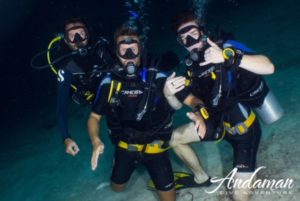 Vanaf 15 oktober 2022 zijn de marine parken van Koh Ha, Koh Rok en Hin Daeng weer geopend! Vanaf nu kunnen duik- en snorkeltrips toeristen naar deze geweldige duiklocaties brengen. Kom met ons duiken in de prachtige Andaman Zee of leer duiken op de prachtige duiklocaties rond Koh Ha. Geniet… Meer lezen
On the 4rd and 5th of December, PADI conducted a PADI Instructor Examination on Koh Lanta. All candidates passed !!! Of course we are very happy for our long term diver Linn, who passed as well ! Congratulations to all IDC and IE candidates ! Enjoy your life as a… Meer lezen
Whale sharks are early around Koh Lanta ! Last week divers had a whale shark on Hin Daeng and Hin Muang. They also saw 3 whale sharks between the Bida Islands and Koh Lanta. Normally these incredible animals swim past Koh Lanta from the end of November. This year they… Meer lezen