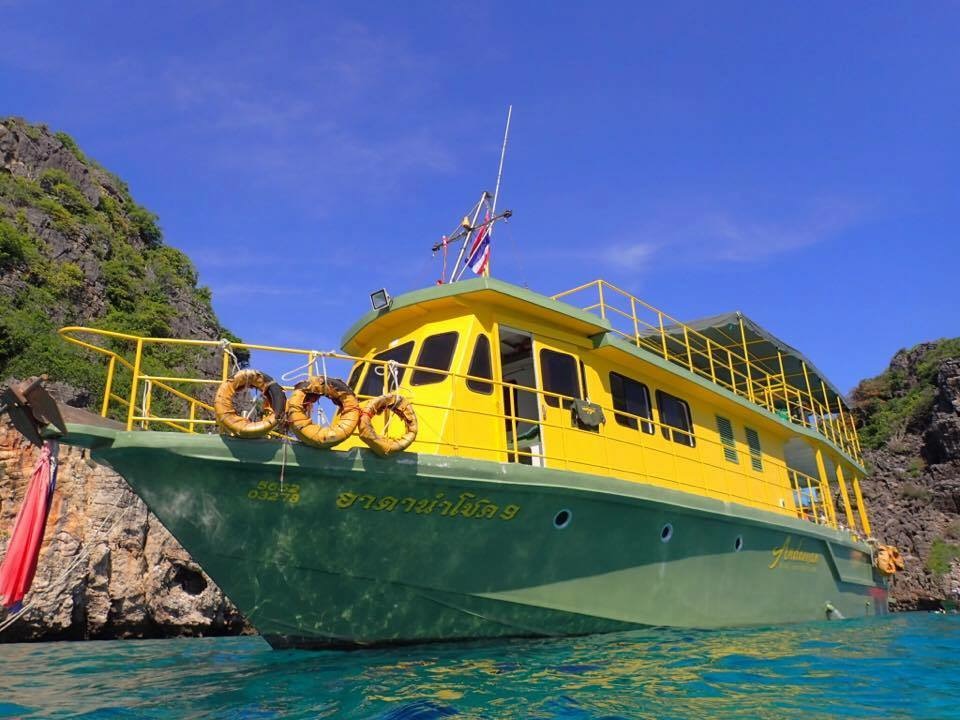 Great dive boat
The Lanta based big boat ADA Numchock 9 was build in 2013 by Andaman Dive Adventure Lanta.
Because our fast big boat was constructed and designed by the owners & Thai diving staff, she is especially built for diving around Koh Lanta. As a result our big boat is very spacious, comfortable and effective for diving. To make it even more comfortable, our diving staff added a new roof in 2015 and a second floor, so our divers have added space to lay in the sunshine after diving.
Welcome aboard to our divers and Padi diving course students.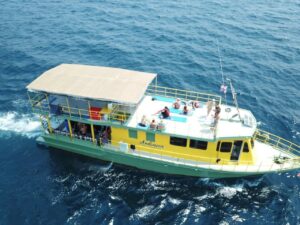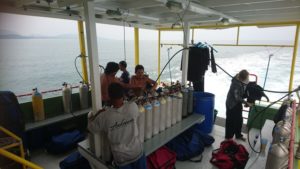 Special PADI Dive Course Promotions
For beginners: start with PADI Discover Scuba Diving and continue to become a certified PADI Diver with the PADI Open Water Diver Course ! 1 and 3 days courses available now !
Special discounts for quiet times in the year & online bookings. Email us now: info@andamandiveadventure.com
November is our Nitrox Specialty Month and we have discounted offers for PADI Open Water Courses or Advanced Courses on Nitrox. Learn something new, healthier diving?
Learn how to rescue a diver in the Padi Rescue Diver Course. Afterwards learn to guide divers under water and help them overcome difficulties with the Padi divemaster course. As a result you will learn more about your own diving skills, safety and also how to resolve diving problems and respond to diving emergencies.
Because of the service attitude and love for diving around Koh Lanta's beautiful sites (in Thailand) for more than 10 years, you will be taught to high standards. In conclusion: experts teach expert diving !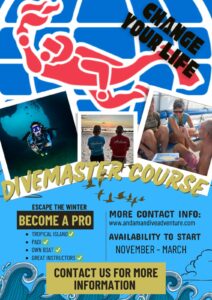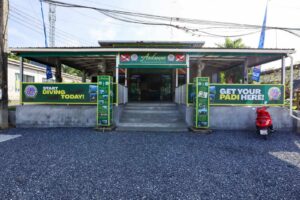 Meet us virtual or in person in our Longbeach shop
We can be reached by all your favorite Social Media or other contact ways or you can come and check us out in the old fashioned style, in person. It is always a good idea to check out the PADI dive center, meet our PADI instructors and divemasters and have a look at our nicely looking and recently serviced gear, before booking your dives with us.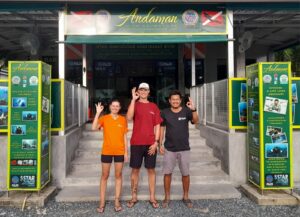 As not everyone lives in Thailand, you can now also do this online with us and you can start your Elearning for most courses also online with PADI before arriving to Koh Lanta. What are you waiting for? Start learning to dive today or give the perfect gift for the holidays.
NEWLY serviced tanks. We now have our own Hydro Station and can train dive Pro's.
NEW Nitrox Compressor: to provide our diving professionals with something new and our customers with a new diving option.
11 NEW wrecks at Koh Ma!!!!!
Our staff got certified by DMCR as Dive Controllers. With this new found appreciation of our corals and marine life, we can now offer you more in depth courses about conservation and nature.
Come on over and spend time with us under water. We would love to see you for an even longer time, if you would like to be some time away from Europe. We offer Internships and can help you with information about Koh Lanta and staying here for months or even longer.
The best sunsets are from Sans Sunset Bar
Be a part of beautiful nature, outdoors sports and peaceful living together on the best Thai island: Koh Lanta! We welcome you back!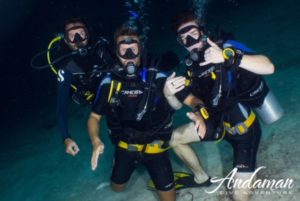 This season people are running away from Europe to Thailand, because of high energy prices, war and a general need for sunshine and a holiday after Convid19. We are happy to see many familiar faces of previous divers here and are feeling really fortunate with the current dive conditions, marine… Read more