PADI diving course – The way the world learns to dive!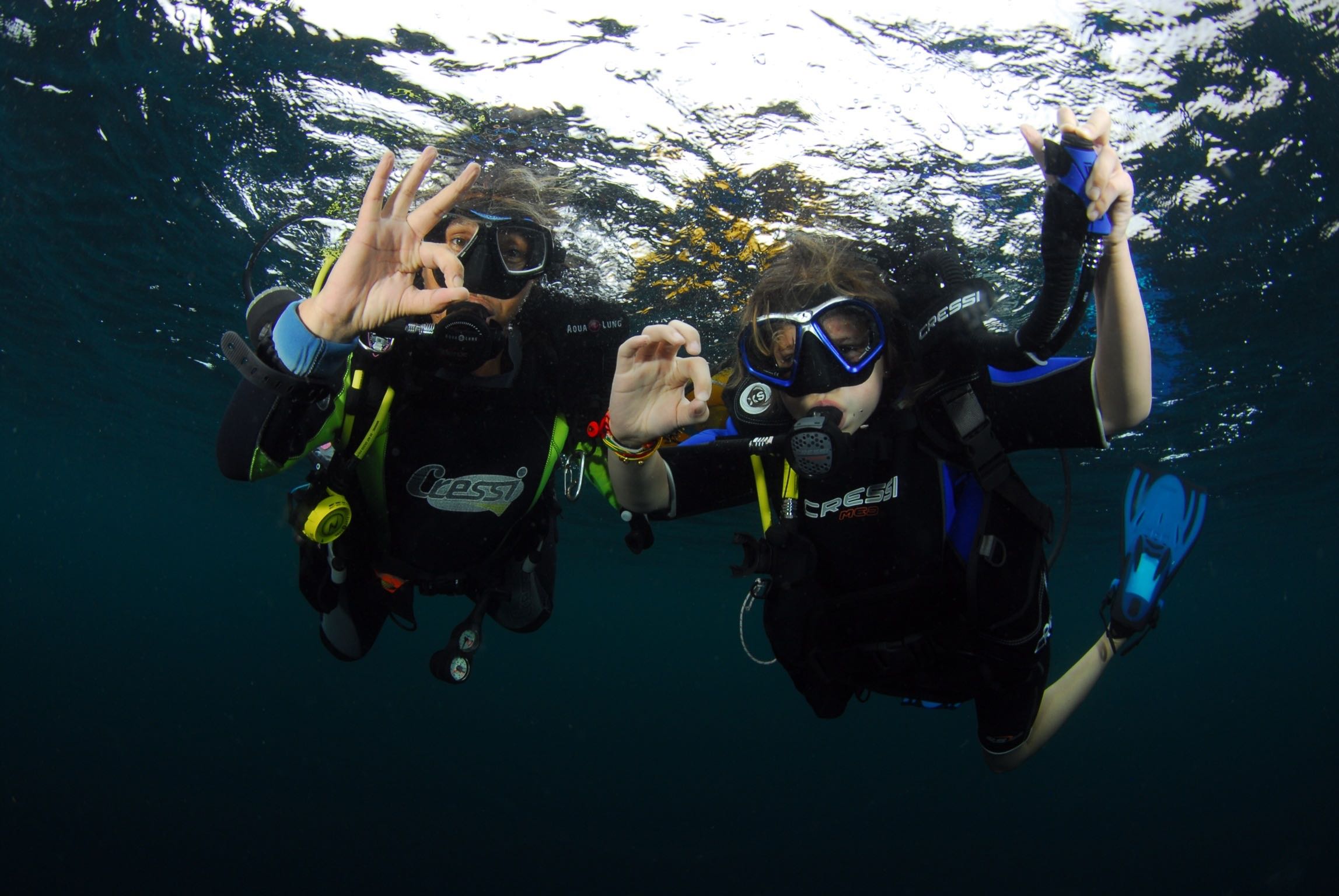 Diving is especially a great, relaxing and sporty way to interact with the underwater world. The Andaman Sea offers divers an amazing diversity of fish life and beautiful corals. Enjoy your diving holiday more, try something new or continue with what you learned before: dive the Andaman Sea with Andaman Dive Adventure Lanta. Because we will make your PADI diving course an unforgettable experience.
What is different with a PADI diving course with us ?
Because they are experienced, our Padi diving instructors will make sure your dive safety, fun and enjoyment are guaranteed. Furthermore we believe it is best to learn from an experienced Padi dive instructor in a small and personal setting, with a relaxed atmosphere. This results in safe and enjoyable diving practices and will make you the best diver possible.
To make your Padi diving course even more relaxed and enjoyable we suggest the following scheduling:
Firstly we will allow you for the dive theory to use one of our DVDs or to do the Padi Elearning theory online. This way you will be able to study the dive theory in a relaxed manner in the convenience of your own resort or in our comfortable classroom. Secondly your Padi dive instructor will be available for consulting in your resort or in our classroom. You can even already start with your diving theory today with Padi's Elearning online in the convenience of your own home. This way you can decide when you have time to learn diving. After this we will do 2 days of open water dives for the dive course.
How does it work with the open water dives ?
Finally: for the open water dives, we will discuss with you what dive sites are most suitable & enjoyable for your dive training. We will also pick you up straight from your resort. On your 2 days with each 2 training dives from our comfortable boat, you will get the chance to practice what you have learned in the pool. During the dives your PADI instructor will assist you, if needed and we will see many beautiful corals and amazing fish life ! Get ready to dive into our amazing under water world !
Please Note
Because diving is a fun sport, you should only dive with a trained diving professional. Please ensure you are fit and healthy to dive, before booking a Padi diving course. Please make sure that you conform to the latest Padi Medical statement.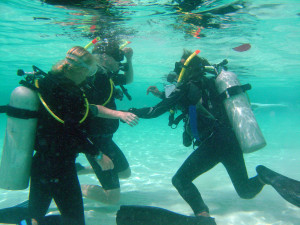 Start Diving
Improve you skills
Want to try something new: start diving today !
Are you ready to try something new? Are you interested in our under water world? Conclusion: start diving today ! Because Padi's Discover Scuba Diving course is just a 1 day dive experience. Andaman Dive Adventure Lanta's experienced Padi dive instructor will dive with max. 2 student divers at the time, because your diving experience will be more personal, safe and fun ! Firstly a short dive theory session, followed by shallow water dive training by the Padi dive instructor and afterwards the open water dives on local dive sites around Koh Lanta.
Want to become a certified diver: PADI open water course
Are you already sure you want to be a diver? Have you already dived before? Have you been snorkeling before? Conclusion: start with our 3 days Padi Open Water Diver Course. Firstly we will go over some dive theory in your resort on day 1 and do some shallow water diving try outs after this. Secondly the next 2 days you will be diving the Andaman Sea with your Padi dive instructor from Andaman Dive Adventure Lanta's great big boat. We believe in small diving groups for learning. So please let us know if you are with a group of people, so we can assign some more dive instructors to you. This results in better diving safety and more enjoyment. After successful finishing this Padi diving course you will receive a Padi Open Water Diver certification card. With this diving card you will be able to dive anywhere in the world.
Want to become a better diver ?
Are you already a diver? Looking for a new diving challenge? Or do you need some refreshing in diving, because you have not dived for some time? There are different options for you. First of all: a dive refresher is always good to start of with. But we can also include this into a Padi Advanced or Padi Rescue Diver Course. Our Padi dive instructors can also teach you more about under water photography, how to become a better diver (Peak Performance Buoyancy), the advantages of diving with Nitrox, wreck dives, deep dives and many other interesting topics for diving. Please tell us how much time you have for diving on Koh Lanta and what you find interesting. We can then schedule the Padi diving course around your dive wishes and time. Make your diving life more interesting! Challenge yourself and have fun with diving!
Email us now about our SPECIAL PROMOTION for our Padi rescue diver and Padi divemaster courses ! Send your email to: info@andamandiveadventure.com
and start a life changing diving experience !