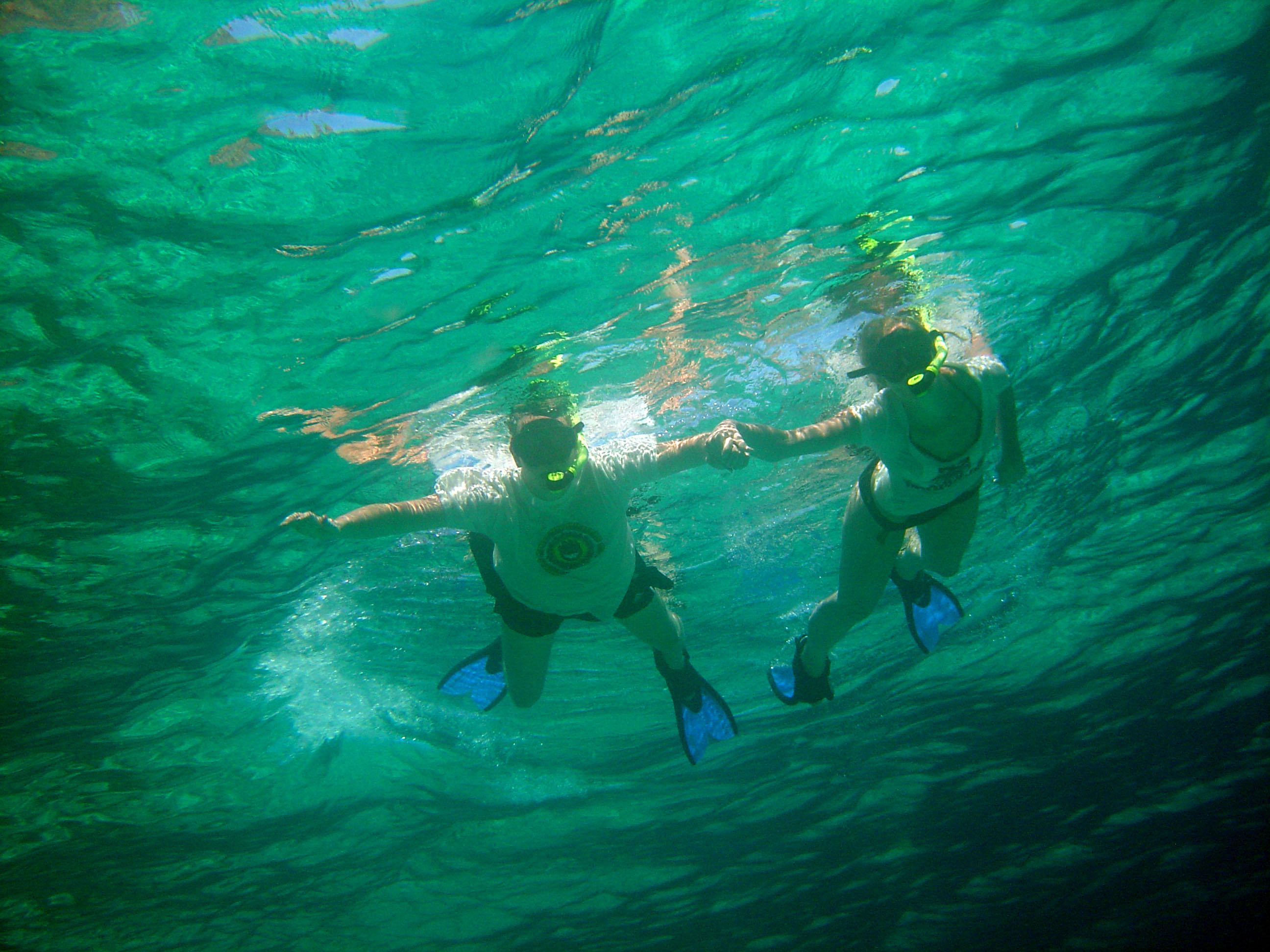 Snorkel free as a fish
You do not want to be a diver? Or your partner is a diver? Or you can not go diving or you love snorkeling? Snorkeling around Koh Lanta is also a very nice option. From the beach on Koh Lanta there is no fish life. But when we go to Koh Ha, Koh Bidas or Koh Phi Phi it is very nice to snorkel. You can see the same things as divers, just further away from you. And you also go with an experienced guide.
Please let us know whether you are a beginning snorkeler or more experienced, so we can adjust your tour to your wishes. If you have problems swimming, with your health or are a skin diver, please let us know. It will make your experience far better, you will have a nicer trip and more fun!
Fish life and children
We even have good possibilities to see sharks (not dangerous ones), turtles and (if you are lucky) whale sharks. The equipment is high standard European gear. All guests get a mask, snorkel & fins. We have life jackets on the boat, if you are not so confident about your swimming. For families: please pre-book, so we can offer you a separate snorkel guide for your children. Children under the age of 7 are not welcome on our boat (insurance purposes). Children under the age of 12 need to be supervised by our snorkel guide (and preferably the parents too). We only bring children under the age of 12 snorkeling to Koh Ha area. For Koh Bidas and Koh Phi Phi area's guests need to be adequate swimmers & feel okay in the water.
The day trip price is including marine park fee. Marine Park Fee for Koh Ha area is 400 Thai Baht per adult snorkeler. For children under the age of 8 years, the marine park charges 200 Thai Baht.