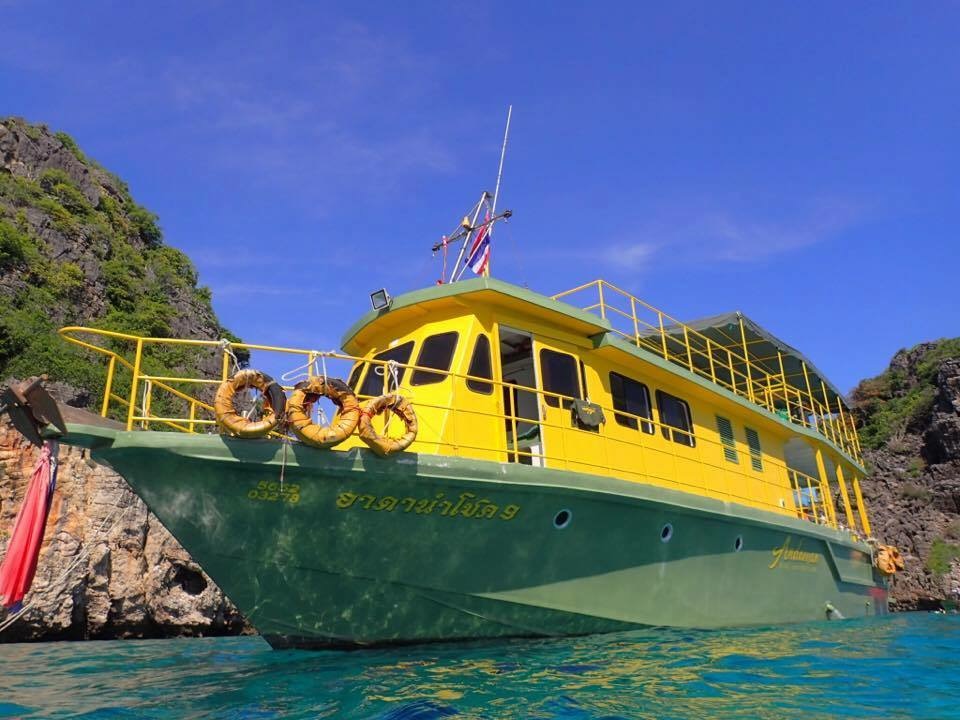 Great dive boat
The Lanta based big boat ADA Numchock 9 was build in 2013 by Andaman Dive Adventure Lanta.
Because our fast big boat was constructed and designed by the owners & Thai diving staff, she is especially built for diving around Koh Lanta. As a result our big boat is very spacious, comfortable and effective for diving. To make it even more comfortable, our diving staff added a new roof in 2015 and a second floor, so our divers have added space to lay in the sunshine after diving.
Welcome aboard to our divers and Padi diving course students.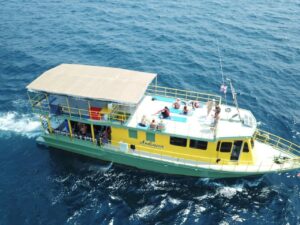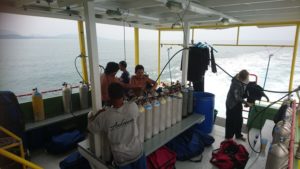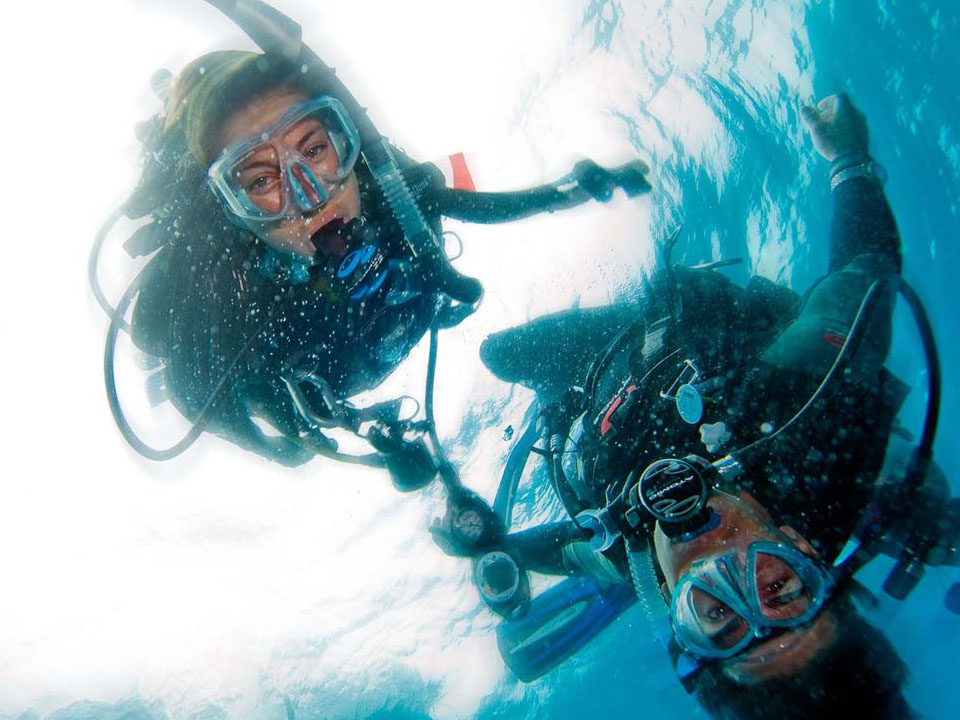 Special PADI Dive Course Promotions
For beginners: start with PADI Discover Scuba Diving and continue to become a certified PADI Diver with the PADI Open Water Diver Course ! 1 and 3 days courses available now !
Special discounts for quiet times in the year & online bookings. Email us now: info@andamandiveadventure.com
Learn how to rescue a diver in the Padi Rescue Diver Course. Afterwards learn to guide divers under water and help them overcome difficulties with the Padi divemaster course. As a result you will learn more about your own diving skills, safety and also how to resolve diving problems and respond to diving emergencies.
Because of the service attitude and love for diving around Koh Lanta's beautiful sites (in Thailand) for more than 10 years, you will be taught to high standards. In conclusion: experts teach expert diving !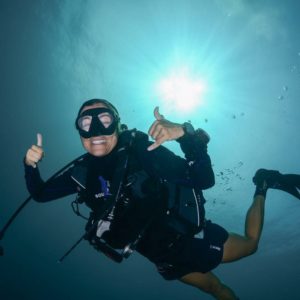 TripAdvisor 2018 Award
Although Andaman Dive Adventure Lanta is a fairly new diving company, we have been awarded the TripAdvisor Excellence Award now 4 years in a row ! We are proud our divers gave us great reviews. Andaman Dive Adventure Lanta aims for your perfect diving holiday. If you do however have some suggestions or tips, please let us know by email or in person. We would love to improve our services even more, with our divers help. This years improvement is the construction of our new dive center building. Furthermore Ace is currently servicing our tanks for your breathing pleasure. Our boat is due to be serviced in a week or so. And the rest of our diving equipment as well.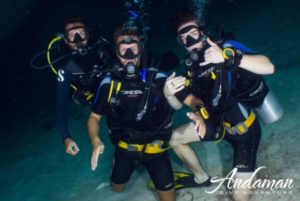 It is with regret that we announce the closure of our dive center until further notice, due to the corona virus outbreak. We do this reluctantly, but our priority has always been to put the health and safety of our customers and staff first. Thank you for your support in… Read more