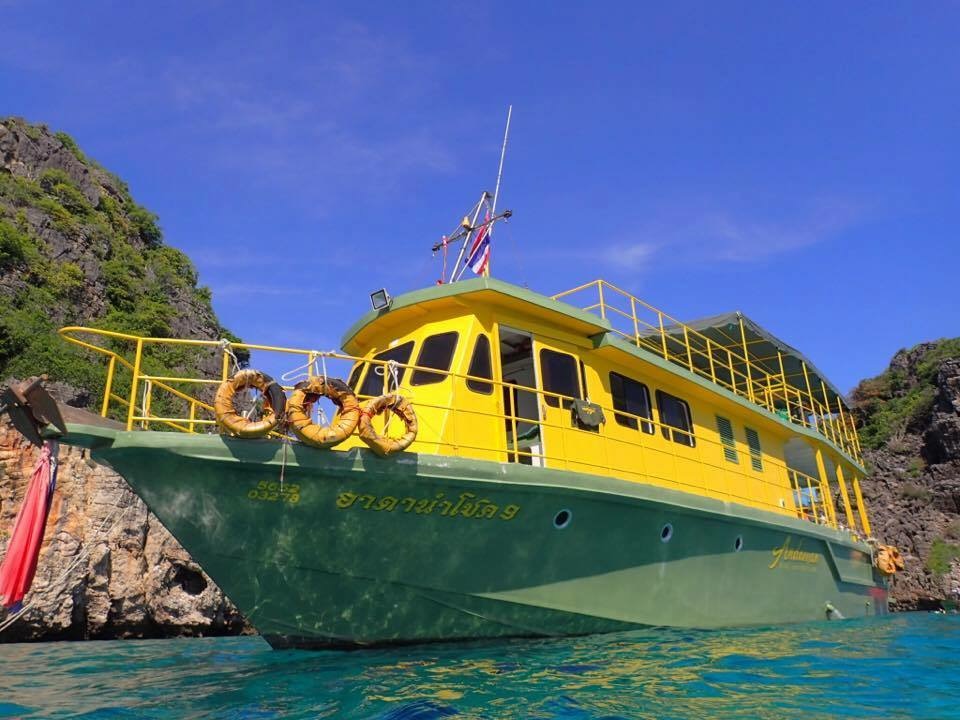 Great dive boat
The Lanta based big boat ADA Numchock 9 was build in 2013 by Andaman Dive Adventure Lanta.
Because our fast big boat was constructed and designed by the owners & Thai diving staff, she is especially built for diving around Koh Lanta. As a result our big boat is very spacious, comfortable and effective for diving. To make it even more comfortable, our diving staff added a new roof in 2015 and a second floor, so our divers have added space to lay in the sunshine after diving.
Welcome aboard to our divers and Padi diving course students.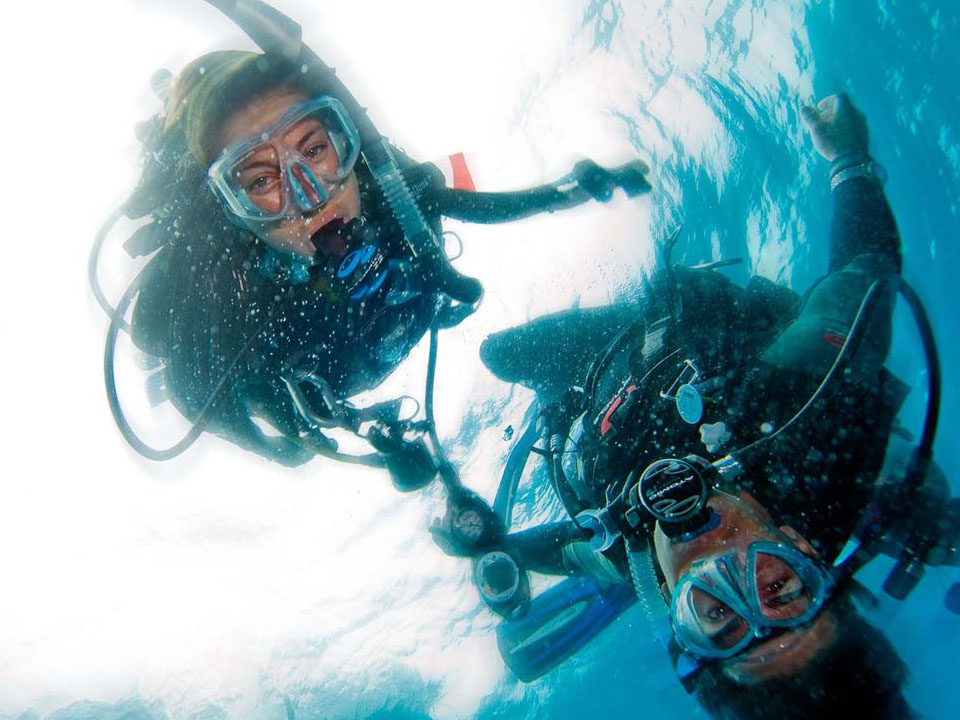 Best diving courses
Learn how to rescue a diver in the Padi Rescue Diver Course. Afterwards learn to guide divers under water and help them overcome difficulties with the Padi divemaster course. As a result you will learn more about your own diving skills, safety and also how to resolve diving problems and respond to diving emergencies.
Because of the service attitude and love for diving around Koh Lanta's beautiful sites (in Thailand) for more than 10 years, you will be taught to high standards. In conclusion: experts teach expert diving !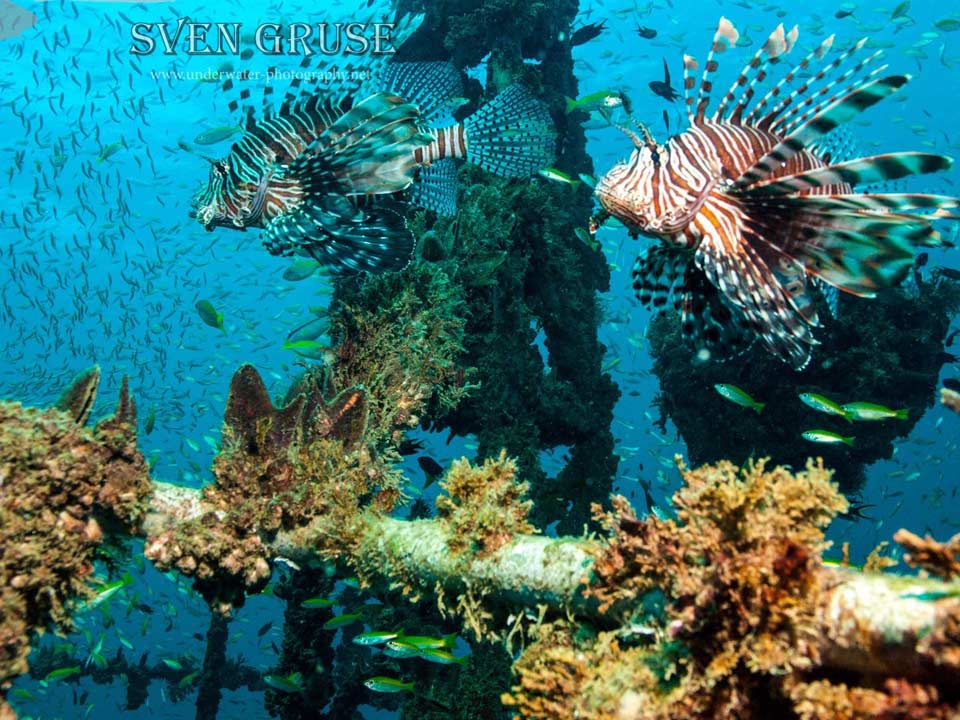 Another new site
New site in Koh Phi Phi area, where divers can also see a wreck.
First of all this new ship wreck 'Kled Kaew' offers divers frog fish, bamboo sharks, scorpion fish, lionfish, big eyed snappers, travellie and many other fish life. Furthermore you can do wreck diving for your Padi advanced open water diver course on this wreck!
Because this is a deep dive (max. 30 meters), you will consequently have to go with one of our Padi instructors if you have a Padi open water diver license. But this will give you (at no extra charge) a deep adventure dive.
[ttfmp_post_list columns="3″ type="post" sortby="date-desc" keyword="" count="3″ offset="0″ taxonomy="language:en" show_title="1″ show_date="0″ show_excerpt="1″ excerpt_length="55″ show_author="0″ show_categories="0″ show_tags="0″ show_comments="0″ thumbnail="top" aspect="landscape"]